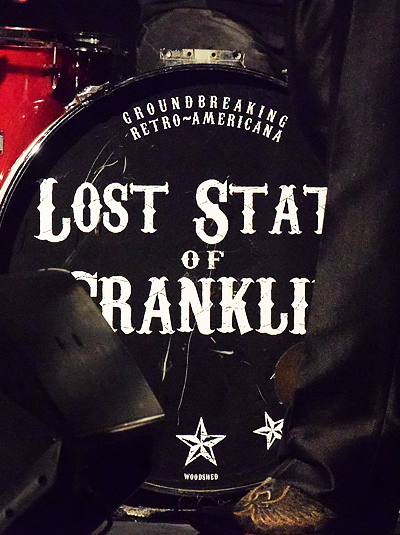 Lost State Of Franklin
Throughout Europe and North America they've performed music, "Made with our own hands". They are pure Americana, born in foothills and surviving cities. Lost State of Franklin is glory and grit, dirt roads and triumph, gone days and tomorrow's dream, overcoming and succeeding when no one expects you still exist. They are the story of lost love and a love you'll never leave, coal mines and shiny cars, rusted trucks and relentless steam trains. They are the American story and a reinvention of an art form that matters; music of the American people.
A Lost State of Franklin album is like a treasured book: Listeners underline, quote and live by phrases that describe their own lives. By night, the songs create dance. By morning, the melodies evoke memories. By day, the words paint emotion and depth. This is a one-of-a-kind band which performs unforgettable songs for audiences loved like family.
Join the LSoF e-Mail List Today!